Customer Experience Strategy for Small Business in 6 Steps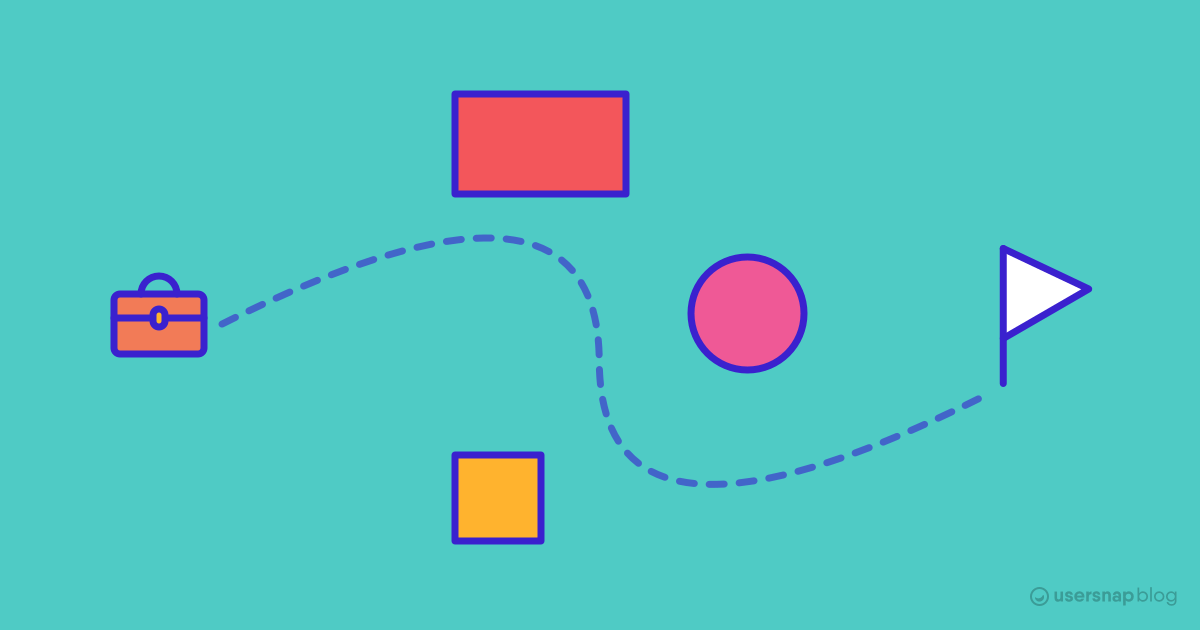 Many small businesses fail because they overlook the importance of a customer experience strategy.
If you are unfamiliar with the term, it is the plan undertaken by a business to address a customer's holistic perception of the business after they interact. Customer experience (CX) is about delivering the best solutions to customers effectively.
Why do you need a customer experience strategy?
A CX strategy plays a critical role in ensuring the success of your business. According to a 2016 State of Small Business survey, 43% of participants considered improving existing customer experience and retention as the strategy to adopt if you want to improve revenue growth.
A positive CX improves customer retention, customer satisfaction, builds brand advocates, and increases cross-selling and up-selling.
Hence, if you have been thinking about investing in a CX strategy, it is time to take action.
Here are the 6 steps to help you get started on a customer experience strategy for your small business.
1. Identify your customers
The first step you need to take is to understand the type of people and personas for whom you are developing a CX strategy.
You need data such as their age, gender, location, purchasing habits, interests, and more. Knowing this information will help you in identifying their pain points, interests, how to cater to their pain points, and how to deliver a solution to them.
Developing buyer personas is the best way to get to know your customers. It is a representation of your actual customers to know more about your real customers. It helps you know your customers' interest, fears, challenges and their motivation for making a purchase.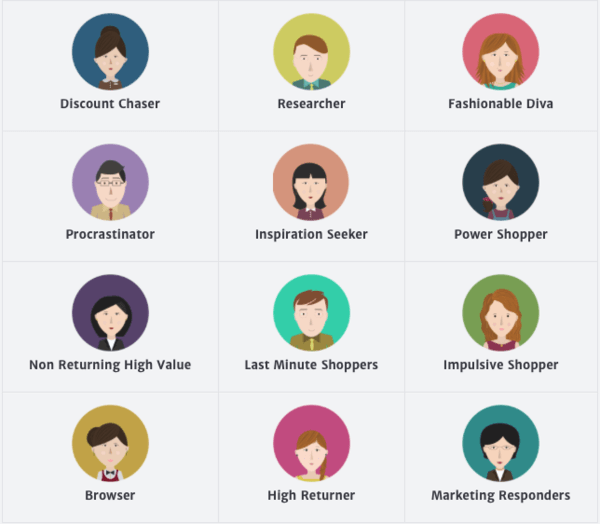 Credits: Shopify
As a result, your CX strategy will trigger the customer's emotion that provokes them to make a purchase. Moreover, you will be able to address buyer concerns and challenges even before they ask you, thus boosting loyalty and strong relationships.
2. Create a customer journey map
You need to know how the customers have interacted with the brand since the beginning. It is known as the customer journey. As the name suggests, it provides the route taken by a consumer, from the point they heard about you until they make the purchase.
It will include all the experiences they have from being your client. You want to know why the customer moved from point A to B, the route used and what motivated them. It will help your CX strategy by ensuring customers get a seamless experience while scouring your website and their needs are met efficiently.
3. Set a clear goal for your CX strategy
Once you have a clear idea of who your customers are and have mapped out their journey, you will need to know what you want to achieve after you have established a solid CX strategy.
Set SMART goals. The specialist in healthcare industry marketing Dylan Menders supposes determining the size of the loyal fan base or brand advocates you want to build. It all depends on the type of business.
You can set quarterly key results that is aligned with your objectives. Calendly's Head of Customer Experience Joelle Waksman said their KPIs for CX are customer satisfaction, customer issue resolution rate, and first response time (to a customer inquiry). They also are experimenting with the concepts of faster is better.
"We're comfortable moving quickly because our voice and approach to tickets are so solid."
Joelle Waksman in ebook How to Use Product Feedback to Boost Customer Experience
4. Hire customer-centric employees
Your employees play an integral part in your customer experience strategy. They are the ones who interact with customers, design product features for your customers and hence, there is a need to involve them.
However, it is no secret that there are employees who are very good at dealing with tricky customer situations while others have no idea how to deal with them. The latter type of employees lack empathy to the customer's experience while interacting with the business. It hurts the business and branding in the end.
If you want to create a solid CX strategy, start by ensuring you hire customer-centric employees. They will be sensitive to the customer's needs and respond in a way that not only solves the problem but adds a personal touch. Such skills and mindset of caring about the customer experience will be valuable assets for your business.
You can also train your employees on how to have customer empathy. It is a virtue that will help them provide positive CX in both good and difficult situations with the customer.
5. Create a customer feedback system
A customer experience strategy can't be complete if you haven't built an infrastructure where customers can give their feedback. It doesn't matter whether it is negative or positive. It is better than no feedback at all. It is where you learn whether customers are satisfied or dissatisfied with your customer experience.
When you have a customer feedback system in place, you can listen, learn and improve. Internalize their suggestions, and go back and show them that you are taking action. Since the world is digital today, you can leverage technology while creating a customer feedback system.
Here are a few examples of tools you can use to create the best CX strategy:
Usersnap
A visual customer feedback tool that not only collects quantitative feedback such as NPS, emoji and star ratings, but also gets you rich feedback. Written comments explaining the rating given and on-screen illustrations to point out usability issues can be easily and smartly done with Usersnap.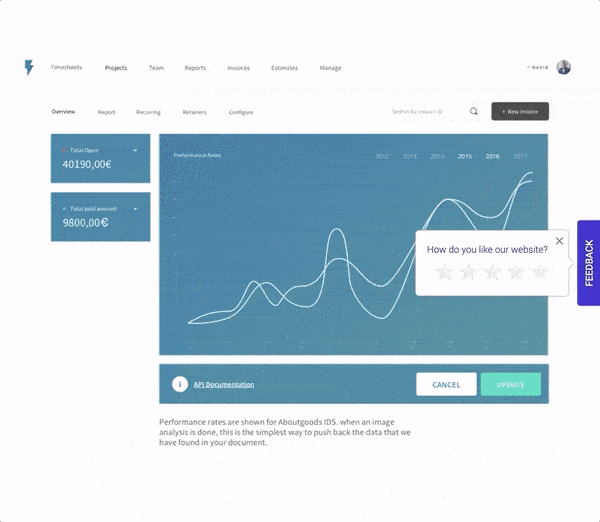 Collecting rich customer feedback on your website
It can be integrated into your website design with ease. If you want to follow up the feedbacks, you only need to connect Usersnap with customer care tools.
Zendesk
An omnichannel customer support platform. It allows you to connect with customers whether by phone, email, social media or tools like Usersnap. Zendesk is a great tool to help your small business keep up with customer support demands, solve issues as soon as they arise, and monitor the effectiveness of your customer service agents.
Calendly
It is important to regularly speak in person with your customers, even if you are an e-commerce. Calendly is a great meeting scheduling tool to let your customers sign up for a chat with you. It allows them to see publically your availability and book appointments on those slots. You can have an in-depth and personal conversation with them to understand their pains and delights.
6. Revise and optimize the experience
Refining the customer experience is a continuous process. Encourage more customer feedback so that you can know what's working and where to improve.
Keep adjusting and tweaking your customer experience strategy to ensure it is offering the best experience. Continue learning more about your customers. Look at what other CX masters such as Amazon are doing to be branded as the king in CX. There is no end to figuring out the CX strategy. You need to be proactive and keep taking new steps.
Final Words
Customer experience strategy may be confused as the act of picking up the call center phone and talking nicely with the customer on the other end. CX is overwhelming and requires a lot of hard work. It's an aspect of your business that will determine whether customers come back and refer your brand to their friends. It also allows your business to generate revenue at no additional costs.
Always let your customers feel that you value them by following the above 6 steps to create a CX strategy that brings a win-win situation for both of you.
The post Customer Experience Strategy for Small Business in 6 Steps appeared first on Usersnap – Blog for collecting visual feedback.
Read more: usersnap.com