Survivor: Island of the Idols Cast Preview: Who Will Win? Part 1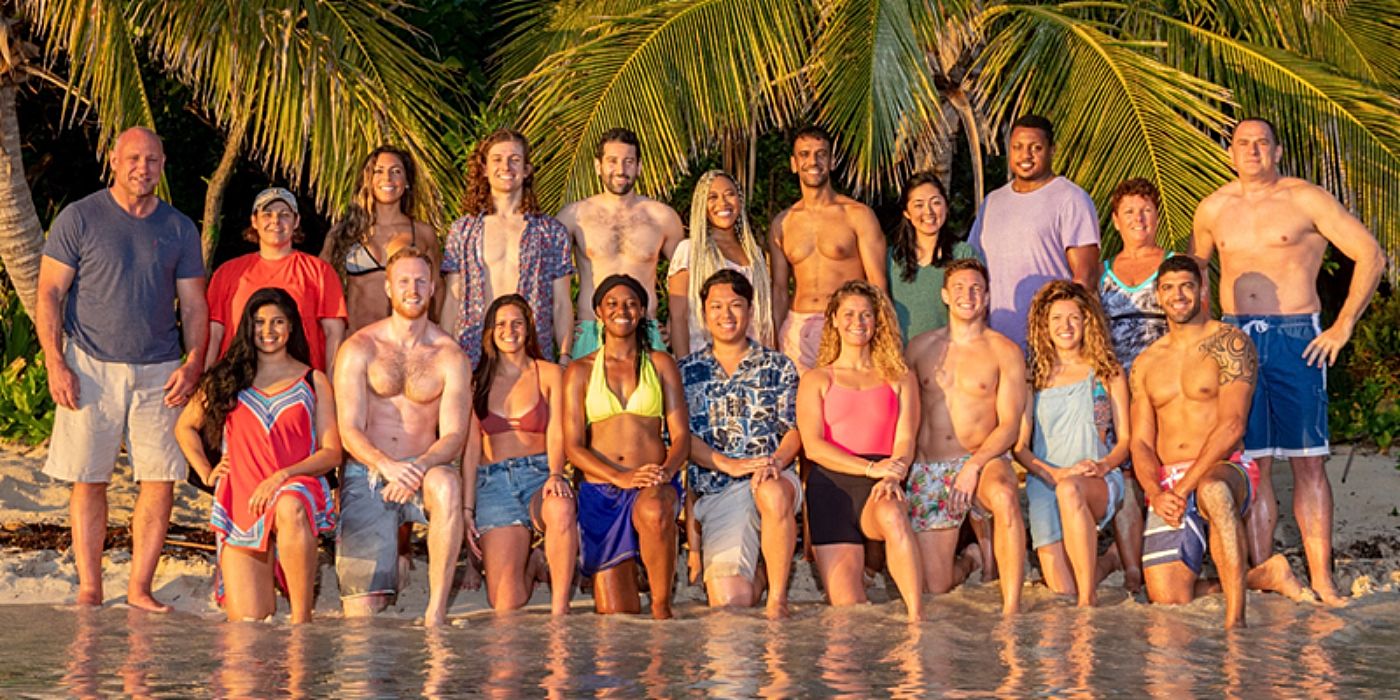 The cast of Survivor: Island of the Idols is an electric, eclectic bunch. They are diverse yet oddly representative of Rhode Island; hardcore fans yet among them are the requisite few recruits; and, most importantly, a group of 20 people with engaging personalities and harrowing, inspiring backstories…though surely there will be several who receive such little screen time that it becomes their legacy. Such is Survivor.
After parsing through Mike Bloom and Josh Wigler's extensive preseason interviews with the cast on location for Parade and The Hollywood Reporter, respectively, as well as Jeff Probst's assessments and the CBS bio, here's an attempt to predict where each contestant will finish:
Related: Survivor: Jeff Probst Says Season 39 Has Most Powerful Women In Show's History
Dan Spilo
Dan knows how lucky he is to be here. He repeats this line during the pre-game, that 5,000 people have scaled Mount Everest and a few thousand have been to the Olympics but less than 600 people have played Survivor. He's right – though the numbers may be off a bit. Can this 48-year-old talent manager turn that luck into cold hard cash?
Why Dan will win
Dan deals with a bunch of different people in his line of work, and he won't be shy about using those relationships he forms on the island to his benefit. Probst said to Bloom that, "Dan wants to play a big game," and these days, that's what it takes to win.
Why Dan won't win
Dan resembles Survivor: Cagayan's David Samson in a way in that he's a successful person in his mid-to-late 40s who knows the game well and won't be afraid to start playing it from the onset. If the others catch wind of how hard he's playing, however, it could spell doom.
Prediction: 20th place – Somebody has to go first, and it's usually someone who doesn't assimilate into the group in the first few days. Being a somewhat older guy who will want to play a certain way, Dan could find himself on the outside looking in quickly.
Jason Linden
Jason may be the biggest fan of the show on the season, and he sees himself in a similar mold of some of the recent superfans who have graced our televisions with fake idols, crazy advantage and shocking blindsides. This personal injury attorney plans to make a similar splash.
Why Jason will win
He won't be afraid to make the big move when it needs to be made. He's got a strategic mind and he won't be able to flex those muscles when the timing is right.
Why Jason won't win
Many of the contestants, Jason included, plan to slow-play the beginning of the game. But it might be hard for Jason, considering how much he loves the game. He told Parade, "I have no lines. I'm here to win. I'm not here to make friends." That sounds good, but the game, especially in the beginning, is all about making friends. If you're a loner, you're a goner.
Prediction: 19th place – Jason has the potential to win the game. He also has the potential to flame out early. Let's go with the latter here and hope for the former.
Noura Salman
Noura has never smoked or done drugs. She doesn't drink and she's a vegan. She also likes to discuss all these aspects of her life…at a really fast pace. She has the game smarts, but will her fellow contestants be able to keep up?
Why Noura will win
She's athletic enough to go on an immunity run and driven enough in her real world to apply that same motivation to winning Survivor.
Why Noura won't win
During his interview with Noura, Wigler wasn't able to get much of a word in as she discussed her life story. It was cool to hear all the things Noura has gone through to get to this point, but one must wonder: will her conversations on the island be as one-sided as her pre-game interview?
Prediction: 18th place – If tribes stuck to physical ability, Noura would be a lock for the merge. But her outgoing personality may be too much for others to take in the pre-merge.
Karishma Patel
The first Indian contestant in Survivor history, Patel isn't concerned about what her culture thinks of a strong woman employing a ruthless strategic plan on a game about deception. She's a serious fan of the show, someone who will sit right up close to the television so she doesn't miss any part of the action.
Why Karishma will win
She's coming into this game unencumbered by how people at home will perceive her. She told Wigler, "I'm here solely and unapologetically for me and me only." Karishma adds that she needs to make her own path in life, and at 37 there's no time like the present.
Why Karishma won't win
This personal injury attorney could come off too strong for her tribemates' liking. Karishma confided to Bloom, "I'm worried they're going to find me threatening, that the Karishma back home is going to be displayed all over my face." It's hard to win the game if you can't suppress the parts of yourself that you know are going to be off-putting to others.
Prediction: 17th place – Karishma is one of a handful of contestants that has a strong chance to win. But she's also got a very possible chance to be pre-merge if tries to take control too early.
Vince Moua
Vince is a big fan of the show and has a pretty interesting story to tell. He told Wigler that coming out as gay in a southeast Asian household was not easy at all. He's well-traveled and well-educated, and if he won he wouldn't be the first Stanford graduate to do so.
Why Vince will win
Like most out on the island, he's well-versed on his Survivor history. On a season with hulking men and ultra-fit women, Vince could play a sound strategic game without ever being targeted.
Why Vince won't win
During his talk with Bloom, Vince cites Shii Ann Huang, the first Asian contestant on the show, as someone he most wants to play like. When he's asked, however, the chances that he call the others "stupid people" as Huang did, he responds, "Might be high." Vince admits he might have a tough time with the social game, which, when it comes down to it, is the game.
Prediction: 16th place – Vince will be a fun character for as long as he's on our screens. It just doesn't feel like he'll be on our screens for long.
Next: Survivor Is Starting Casting Calls for Season 41 & 42
Survivor premieres Wednesday at 8 p.m. on CBS.
Source: CBS, Parade, The Hollywood Reporter, SurvivorCBS, Rob Has A Podcast
Read more: screenrant.com