Work It Soundtrack: Every Song In The Netflix Movie | Screen Rant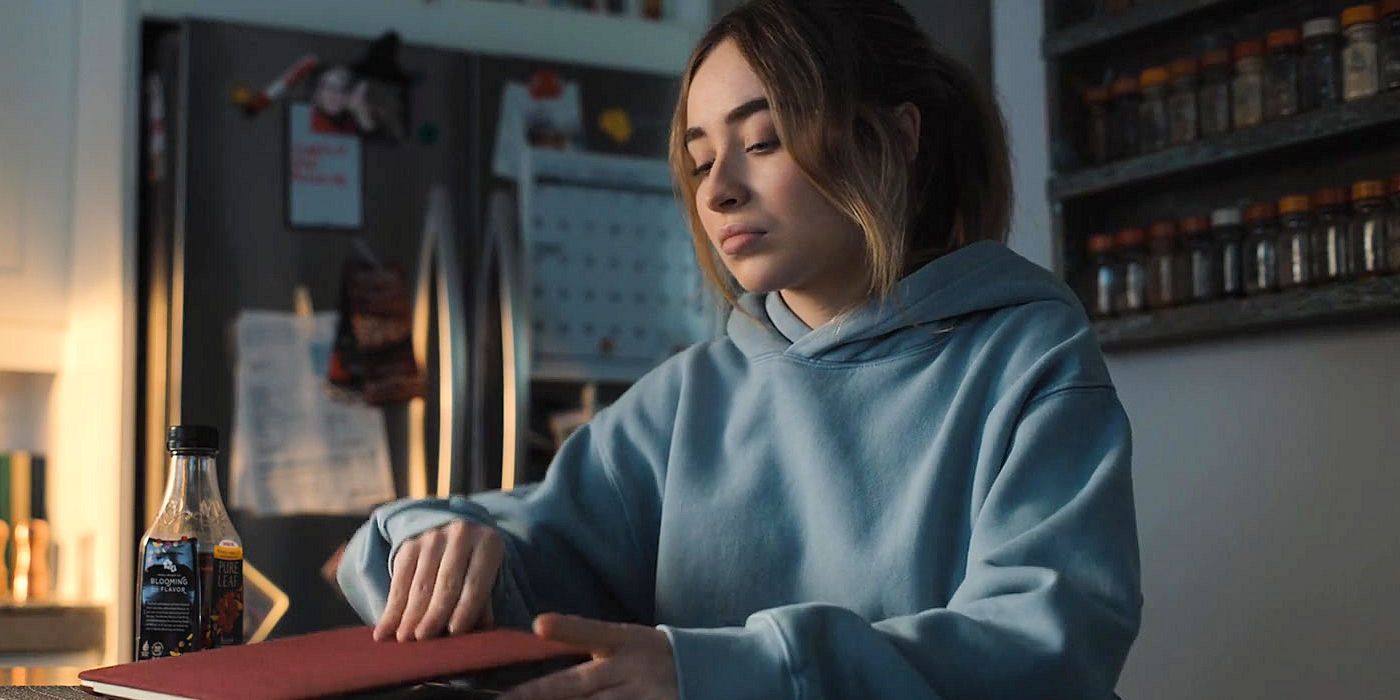 Netflix's Work It soundtrack features pop-heavy songs that will appeal to young streamers and dancers. The 93-minute movie was directed by Laura Terruso, and stars Sabrina Carpenter as a high school student who just needs to dance, due to a slight narrative twist.
In Work It, Quinn Ackerman (Carpenter) has everything going for her at Woodbright High. She's a 4.0 student who wants to attend Duke University ("the Harvard of the South") but must learn how to be more natural with her behavior. During a collegiate application interview, Quinn implies that she's an accomplished dancer, and then enlists her best friend Jasmine (Liza Koshy) for some tutorials. After being shamed by a fellow student/dancer (Keiynan Lonsdale as Isaiah aka "Julliard"), Quinn decides to form her own squad, and thus learns some valuable life lessons about teamwork and self-empowerment, all the while forming a strong bond with a talented dancer named Jake Taylor (Jordan Fisher).
Related: Netflix: The Best New TV Shows & Movies This Weekend (August 7)
The Work It soundtrack mostly includes modern pop tracks that align with the dance premise. The music doesn't override the film's most significant moments but does a play a prominent role from act to act. Overall, there's a blend of well-known pop stars and lesser-known artists who will undoubtedly benefit from being featured in the Netflix film. Here's every song that's played:
"Baby, Baby" – TROPKILLAZ
"Get on Your Feet" – Gloria Estefan
"Onset" – Haiku Hands
"Do It Like This" – Daphne Willis
"Throw It" – YehMe2 & Wuki
"Mess" – Jordan Fisher
"Then There Were None" – Red Scare
"When I Get Going" – KALLICO
"Go Up" – Gizzle
"Feelin' It" – Danger Twins
"Rent" – Big Freedia
"Further Up (Na, Na, Na, Na, Na)" – Static & Ben El, Pitbull
"Motivation" – Normani
"Break My Heart" – Dua Lipa
"I Can't Wait" – Nu Shooz
"Have a Good Time" – Matthew Brian Bento & Zeeko
"Feel Good" – Daemon
"Wow" – Zara Larsson
"Treat Myself" – Meghan Trainor
"Ooh La La" – Goldfrapp
"Lost Cause" – Hannah Georgas
"Thinkin Bout You" – Ciara
"Cool" – Dua Lipa
"Satisfied" – Galantis
"Work It" – Yip Wong
"Purl" – Brandon Nigri
"I Am the Best" – 2NE1
"Teach Me" – Joey Bada$$
"I Believe in Miracles" – Cumolo Allstars
"Let Me Move You" – Sabrina Carpenter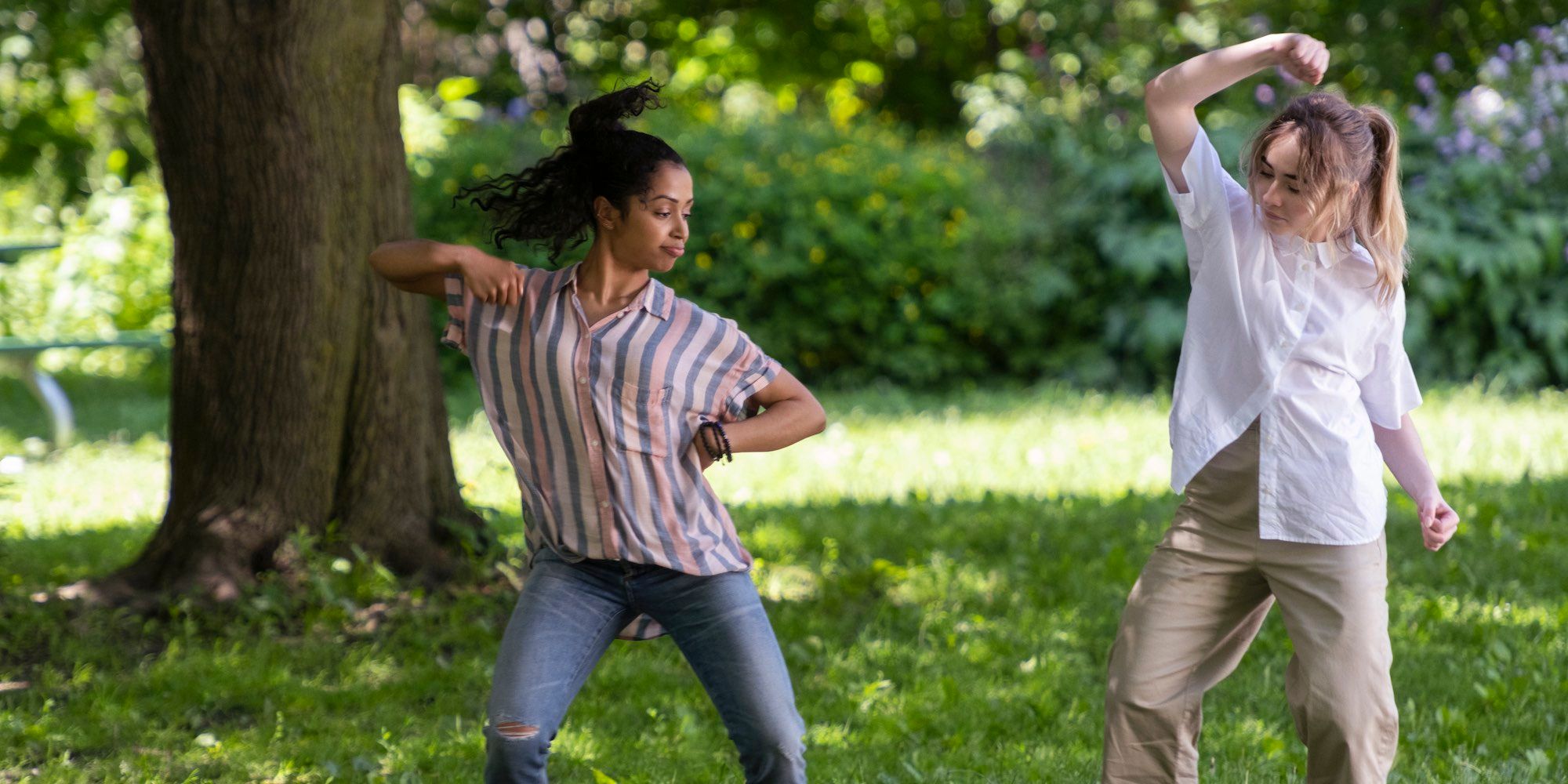 Work It gets started with "Baby, Baby" as Thunderbirds get busy on stage. Soon after, Quinn's mother plays "Get on Your Feet," and describes the Gloria Estefan classic as a "pump-up jam" that will get her daughter in "the zone." Jasmine then grooves to "Onset" during a spontaneous dance battle with Juilliard, and "Do It Like This" plays when Quinn develops her rhythmic skills.
Quinn and company have a public boner sighting when the competition dances to "I Can't Wait." Later, Quinn and Jake share a first kiss to the sounds of of "Wow." When Jasmine drools over a classmate, "Ooh La La" scores the moment. After going through a rough stretch, Quinn gets her groove back at the library via "Thinking About You."
The final act of Work It features a slightly-older female dancer busting a move to "Satisfied," not long before "I Am the Best" is featured during a public dance competition. "Teach Me" is later featured in the Netflix soundtrack, and "Get on Your Feet" plays once again near the conclusion. Work It ends with "Let Me Move You."
Next: The Umbrella Academy: Every Song In Season 2
Read more: screenrant.com